Deputy PM Raluca Turcan, Ministers Bolos and Alexe attend debates of Iasi Municipality Digital Council
Deputy Prime Minister Raluca Turcan and Minister of European Funds Marcel Bolos were in the northeastern city of Iasi on Friday, where they visited the Braunstein Palace which undergoes (...)
Aug 7, 2020
Romanian, US military officials discuss number of American troops to be additionally deployed to Romania
The Minister of National Defense Nicolae Ciuca, and the Chief of the Defense Staff, Lieutenant General Daniel Petrescu, met on Friday at the Ministry of Defense (MApN) headquarters with the U.S. (...)
Aug 7, 2020
PM Orban: Ombudsman relapses, files constitutional challenge to Quarantine and Isolation Law
Prime Minister Ludovic Orban said that the Ombudsman has once again challenged the Quarantine and Isolation Law in the Constitutional Court, adding that in his opinion, this "already appears (...)
Aug 7, 2020
MAE: Romania reaffirms full support for Georgia's sovereignty and territorial integrity
Romania reaffirms its full support for Georgia's sovereignty and territorial integrity, the Ministry of Foreign Affairs (MAE) said on Twitter on Friday. "12 years since the beginning of the (...)
Aug 7, 2020
UPDATE PM Orban:Budget revision to be adopted next week, all money requests should have solid arguments
Prime Minister Ludovic Orban said that the government will approve next week the budget revision and asked the ministers to present "very solid" arguments for any request for money. (...)
Aug 7, 2020
Romanians Bought RON2B Worth of Fidelis Government Bonds
Romanians subscribed over RON2 billion by the August 7 deadline for general population government bonds on the Bucharest Stock Exchange.
Aug 7, 2020
New team of honest people and regaining PSD's prestige - part of Ciolacu's political program
Acting Chairman of the Social Democratic Party (PSD) Marcel Ciolacu presented on Friday the main points of the political program that he will propose, together with his team, to his party (...)
Aug 7, 2020
"Zoom – powered by Vodafone", the newest content platform launched in Romania
Vodafone Romania launches its own platform with original and fresh content about the latest technology trends and launches, a press statement issued by the company infroms. Starting this August, (...)
Aug 7, 2020
OTP Bank Romania announces the financial results for the first semester of 2020
First semester results show an after tax profit of RON 17 million; Gross loans volume has increased by 16% compared to the same period last year; Deposits volumes registered an increase of 17% (...)
Aug 7, 2020
BNR: Finance Ministry raises 75 ml lei from banks in additional issue to Thursday's bidding session
The Public Finance Ministry raised on Friday 75 million lei from banks, in an additional issue to Thursday's bidding session, when it borrowed 500 million lei through a benchmark bond issue with a (...)
Aug 7, 2020
GCS: Romania's case count rises by 1.378 to 59.273
As many as 1,378 new cases of people infected with SARS-CoV-2 have been recorded in Romania since the previous report, following tests performed nationwide, the Strategic Communication Group (...)
Aug 7, 2020
CCIB: Romanian-Indian trade in first five months, down 33.1% from the same period in 2019
Romania's commercial exchanges with India were worth 201.4 million US dollars in the first five months of 2020, down 33.1% from the same period in 2019, with India in fourth place among Romania's (...)
Aug 7, 2020
Interior Minister's message to the underworld clans: We are watching you!
The Ministry of the Interior (MAI) is carrying out "extensive" actions, together with other structures, for the dismantling of underworld clans, Minister Marcel Vela declared on Friday. "I have (…) (...)
Aug 7, 2020
UPDATE IntMin Marcel Vela - message to underworld clans: We are watching you
The Ministry of the Interior (MAI) is carrying out "extensive" actions, together with other structures, for the dismantling of underworld clans, Minister Marcel Vela declared on Friday. (...)
Aug 7, 2020
Romania Registers 50,153 Real Estate Deals in July
The number of real estate deals in Romania stood at 50,153 in July, 3,335 more compared with June, data from the national cadastre agency ANCPI showed (...)
Aug 7, 2020
Three-Month Money Market Keeps Downward Trend, Reaches 2.04%
Romania's three-month ROBOR index, the interbank interest rate used as a reference to calculate variable interests for loans in lei, fell to 2.04% a year Friday, from 2.05% a year Thursday and (...)
Aug 7, 2020
COVID-19 case count of Romanian nationals abroad: 5,612, death toll: 123
As many as 5,612 Romanians abroad were confirmed infected with SARS-CoV-2 as of Friday, the Strategic Communication Group (GCS), the official novel coronavirus communication task force, announced (...)
Aug 7, 2020
GCS: 7,801 people hospitalised with COVID-19; 446 in intensive care
As of Friday at noon, there were 7,801 people with COVID-19 in Romania hospitalised in special healthcare facilities, the Strategic Communication Group (GCS), the official novel coronavirus (...)
Aug 7, 2020
Romania's daily coronavirus cases, deaths hit new high
Romania added 1,378 coronavirus cases in the past 24 hours, the highest single-day number since the start of the pandemic. ___STEADY_PAYWALL___ The previous high was recorded on July 30, when (...)
Aug 7, 2020
Romania's COVID-19 case count rises by 1,378 to 59,273
As many as 1,378 new cases of people infected with SARS-CoV-2 have been recorded in Romania since the previous report, following tests performed nationwide, the Strategic Communication Group (...)
Aug 7, 2020
National Employment Agency Attracts Over EUR294M In EU Funds To Support Furlough Measures
The National Employment Agency (ANOFM) said in a press statement that it has managed to attract European funds worth over EUR294 million in order to support furlough (...)
Aug 7, 2020
Alpha Bank Set To Integrate Financial Investment Operations Of Brokerage Division Alpha Finance Romania
Alpha Bank Romania, part of Greek Alpha Bank Group, is set to integrate the financial investment operations provided by Alpha Finance Romania, a brokerage company on the capital market, Periklis (...)
Aug 7, 2020
Maspex Romania Turnover Grows 17% To Over EUR130M, Profit Triples To EUR15.5M YoY In 2019
Maspex Romania, one of the largest producers of soft drinks and snacks in the country, ended 2019 with a turnover of RON635 million (EUR133 million), up 17% on the year, and its profit tripled on (...)
Aug 7, 2020
Facebook removes small pro-Trump account network operating out of Romania
Facebook recently removed a small network of accounts running out of Romania that was promoting the re-election campaign of the United States President Donald Trump, Reuters reported. (...)
Aug 7, 2020
Romanian-Indian trade declines over 33pct Jan-May 2020
Romania's commercial exchanges with India were worth 201.4 million US dollars in the first five months of 2020, down 33.1% from the same period in 2019, with India in fourth place among Romania's (...)
Aug 7, 2020
CEZ In Exclusive Talks With Macquarie Infrastructure and Real Assets To Sell Romanian Operations
Czech utility group CEZ has entered into exclusive talks with Macquarie Infrastructure and Real Assets (MIRA), world's largest infrastructure asset manager, to sell its Romanian operations, (...)
Aug 7, 2020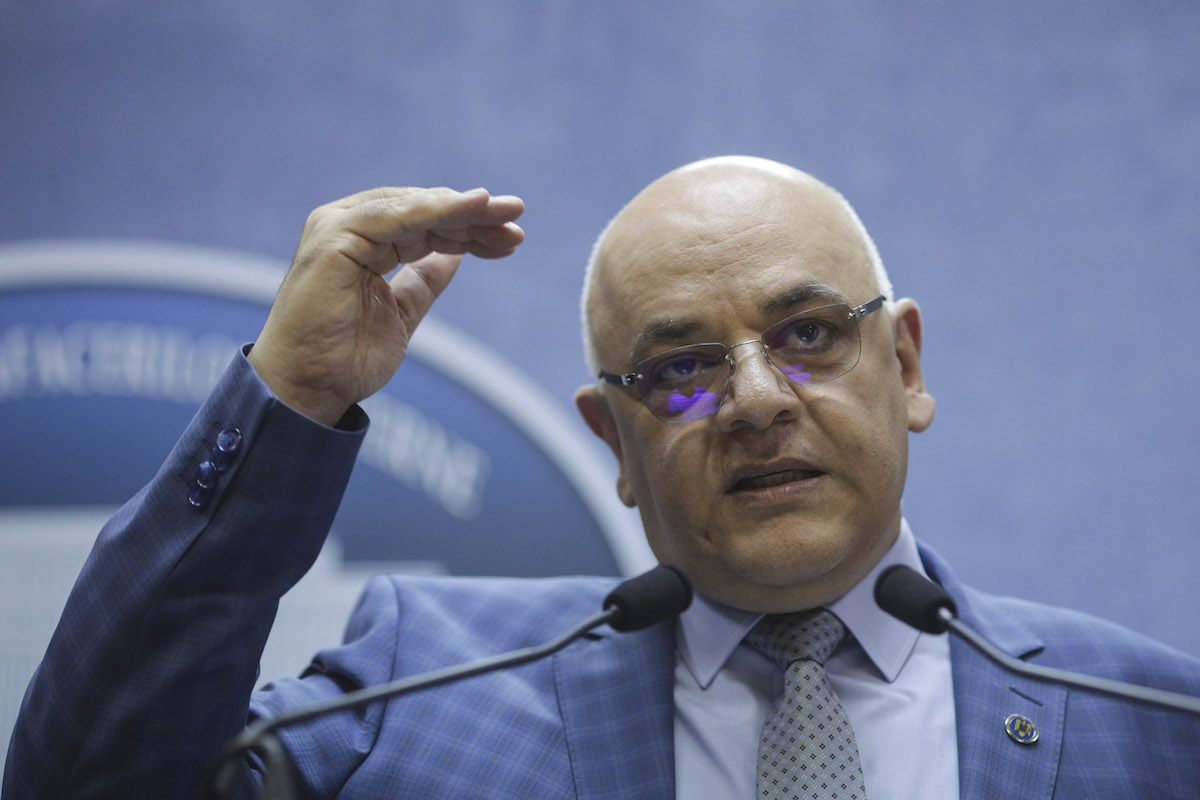 More than 300 Covid-19 hotspots in Romania, authorities don't rule out stricter measures if situation worsens
There are more than 300 Covid-19 hotspots in the country, Raed Arafat, the head of the country's Emergency Situations Department (DSU) told television station Digi24. These also include (...)
Aug 7, 2020
Gov't to approve measures for employees and employers; budgetary impact 2.5 billion lei
The Government is about to adopt a package of measures at the Friday meeting to help employees and employers facing problems with their contracts, business turnover. The measures will be adopted (...)
Aug 7, 2020
Heatwave, thermal discomfort to grip Romania through Friday
Scorching heat and thermal discomfort will persist throughout Romania today and tomorrow, when highs will go up as much as 37 degrees Celsius, according to the forecast of the National Weather (...)
Aug 7, 2020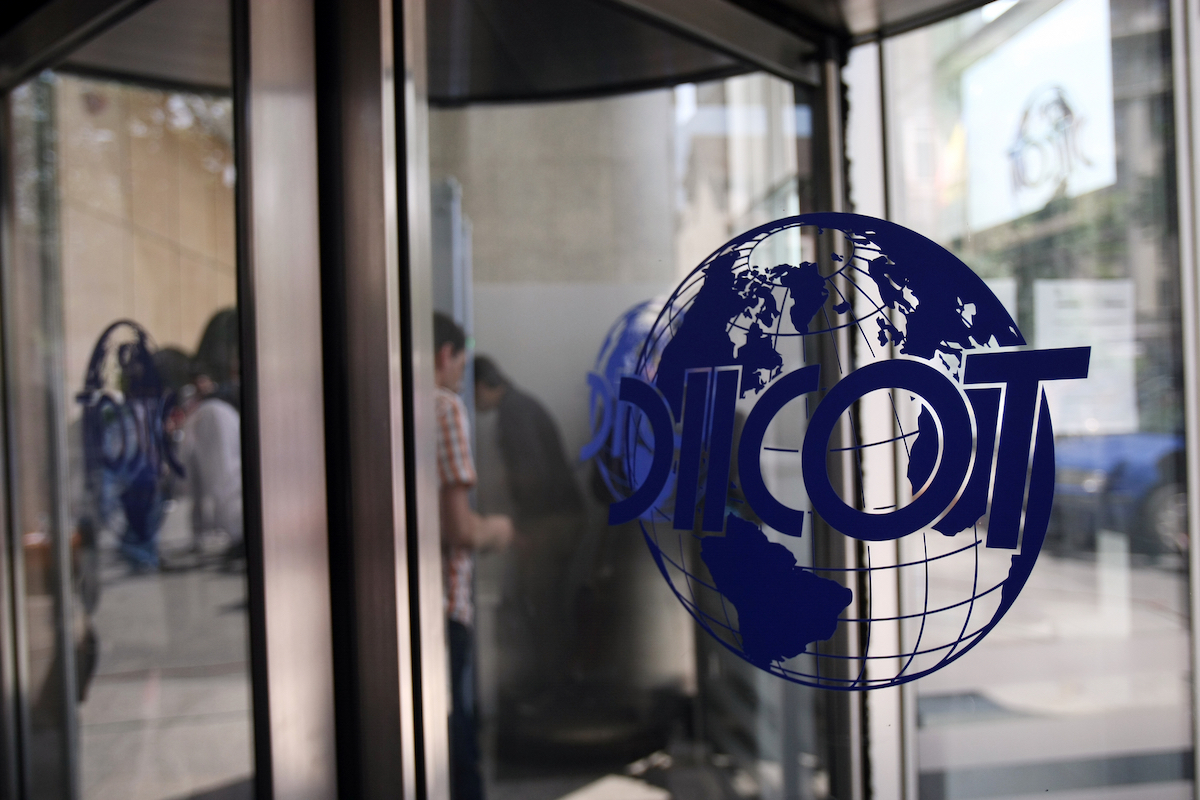 Prosecutors seize assets of Romanian media group owner
Prosecutors of the Romanian Directorate for Investigating Organized Crime and Terrorism (DIICOT) seized the assets of local businessman Cristian Burci, the owner of a media group including Prima (...)
Aug 7, 2020